I don't consider myself an expert in the literary world by any means, but I couldn't resist
Dahlia Adler
's offer for a free copy of
Swimming in Toyko
if we mimicked her post end-of-the-year post.
But it so happens that a little over half dozen of my favorite books from 2014 all had under 2000 ratings or under 300 reviews on Goodreads. So really, I needed to get the word out about these amazing reads. (It's no surprise that most of them are fantasy-esque.)
Gates of Thread and Stone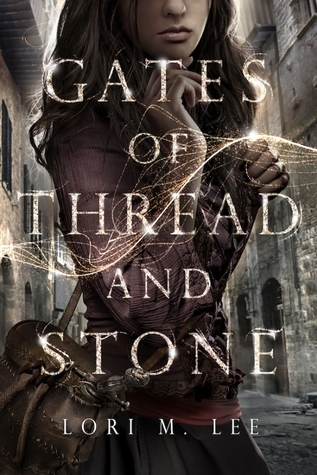 I kept seeing this title on blogs I follow and at one point read an interview with the author that peaked my interest. The moment I read the goodreads description, I was hooked. I even may have not mentioned buying it to my husband, who has a strict "let's talk abotut the books before you spend all our money on them" policy. Totally worth the explanation. I love the relationship between Kai and her brother figure Reev. Plus, the romantic tension between her and her friend Avan is so realistic, I blushed and smiled right along with them in every awkward moment.
Of Scars and Stardust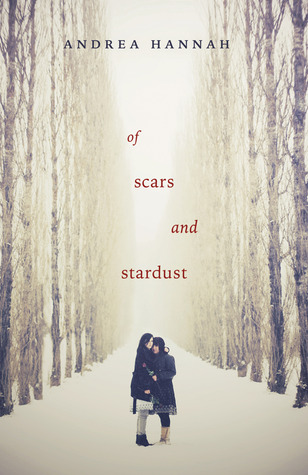 I received a free copy of this novel right around Halloween and was a tad unsure of whether I would like it. I'm not big into thrillers, but I have to admit that the unanswered questions kept me up late turning pages. The author can make a heart thump very well, and overall the book was well written. It just wasn't my cup of tea. Still, I think it needs to be read by anyone that enjoys this sort of thing.
A Creature of Moonlight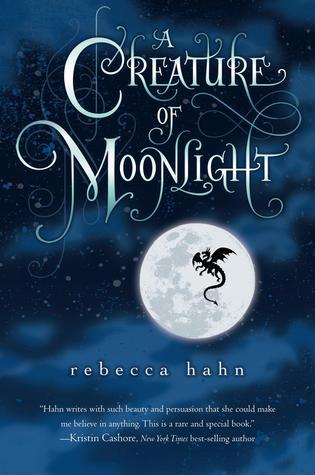 As I scoured my local libraries shelves for comp titles, I fell for the cover of this book. I checked it out before I even checked reviews. The reviews were mixed, claiming everything from the prose was beautiful all the way to it was the slowest read ever. I'm of the former belief, falling entirely in love with the magical way the author wove a simple story with emotion.
The Secret Hum of a Daisy
I also received a free copy of this through a contest. (Is the writing community awesome?!?) This is a contemporary novel that displays the grieving process was written in a beautiful, relatable way as the reader helps the protagonist follow clues to discovering life after her mother's death. I'm pretty sure losing my baby sister made this book sing to my heart. Either way, you all need to read it. Tracy Holczer is a emotional genius, or at least she writes like one. Anyone who ever lost someone can make peace through these pages.
Mending Horses
This novel was another library find while searching out comp titles for my own query. I grabbed it because of the male protagonist and the connection with a horse. But this novel has a whole lot more going for it. Between the circus and the personal connections between so many characters, this novel is a page turner. It needs more lovin', so I command you to read it as soon as possible.
Please.
Ben Rides On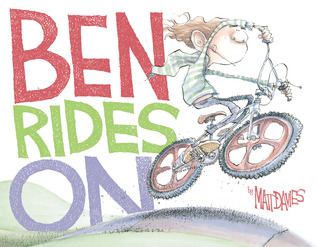 You didn't really think I could make this list without a children's book, did you? I'm a mom after all, and my girls love books as much as their mother. This one grabbed my three year old and wouldn't let go. When we returned it to the library, she cried and cried. I loved it because it used big words like "extraordinary" in wonderful, thoughtful context. And the anti-bullying message doesn't hit anyone over the head. Seriously, go get it. Yesterday.
Katerina's Wish
Okay, okay. I know, I know. Technically, this book came out in 2012. But I read it last year and loved it, so I'm including it. There is a reason Jeannie Mobley was asked to speak on character motivation and researching at the 2014 SCBWI Rocky Mountain Conference. This novel is rich with both. If you love a hope-filled, page turner I highly recommend it.
What books did you read and love in 2014? Have you read any of the books above, or do you plan to now that you've read this post? Please tell me in the comments below!